BURN OUT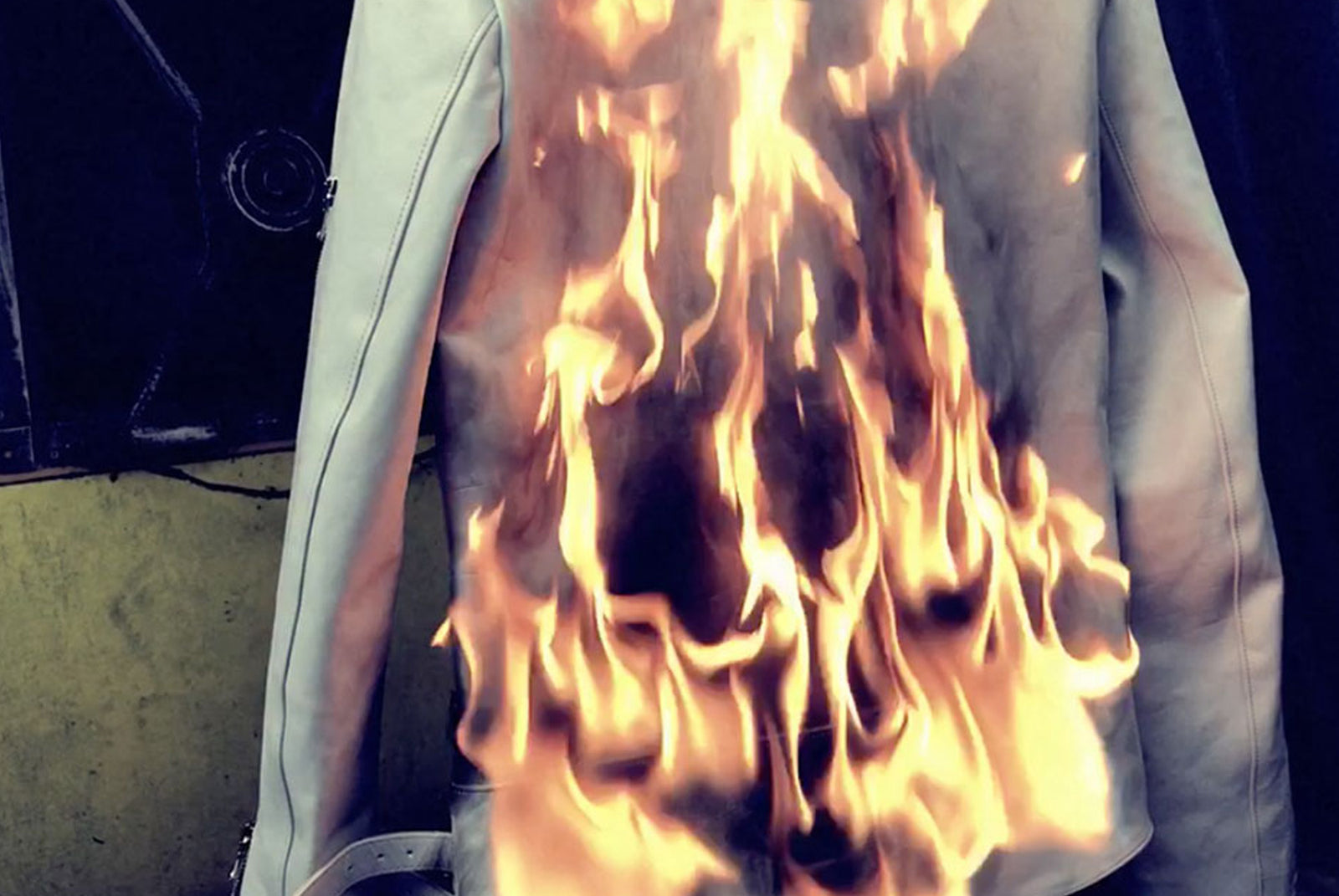 BURN OUT Burnout processing
~ A leather jacket that wears burnt soot ~
First, use titanium pigment to finish the leather in the state of BONE WHITE, and then sew it in the shape of riders.
High-concentration alcohol is sprayed on it to ignite. The soot that comes out when it burns is used as it is as a handle.
While adjusting the pattern so that it has a gradation, add burning soot about 10 times.
The process of adjusting the whole is taken, and finally the soot is fixed and it is completed.
With BURN OUT processing, each time you use it, cracks are created to match the original look of leather, such as grain and tiger, giving it a unique look.
The more you wear it, the more it will change over time to become your own one.
STRUM leather jackets are leather jackets that you can enjoy growing.