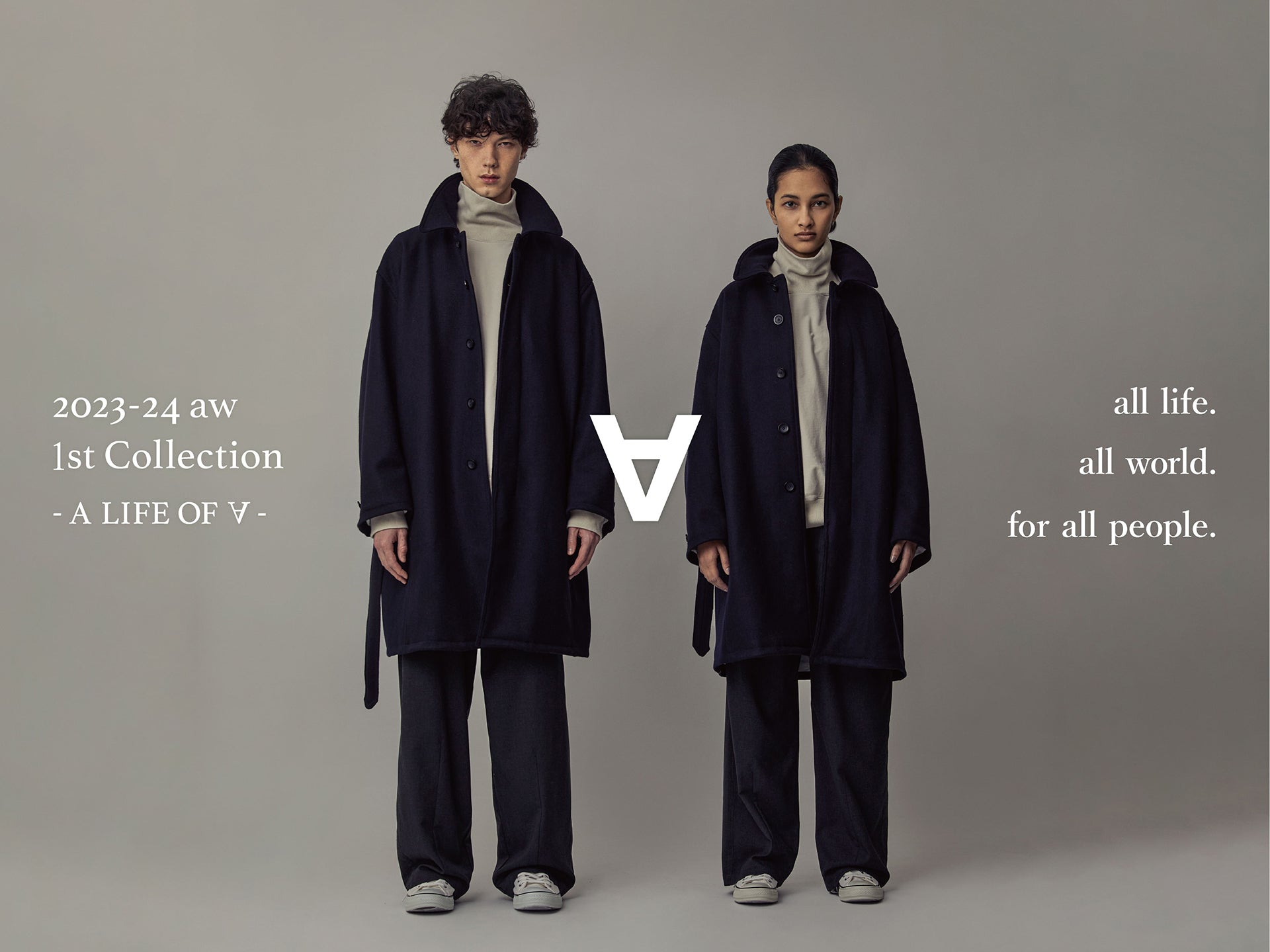 2023 AUTUMN / WINTER 1st COLLECTION
"A LIFE OF ∀"
TURN A : The full name symbol.
The symbol for "all. Under the theme of "genderless" and "borderless," the collection combines different materials and blends into nature, with a simple yet distinguished silhouette and texture. We aim to create clothes with a playful spirit that can be worn in every day life, with every attachment, and by every person.