Notice of year-end and New Year business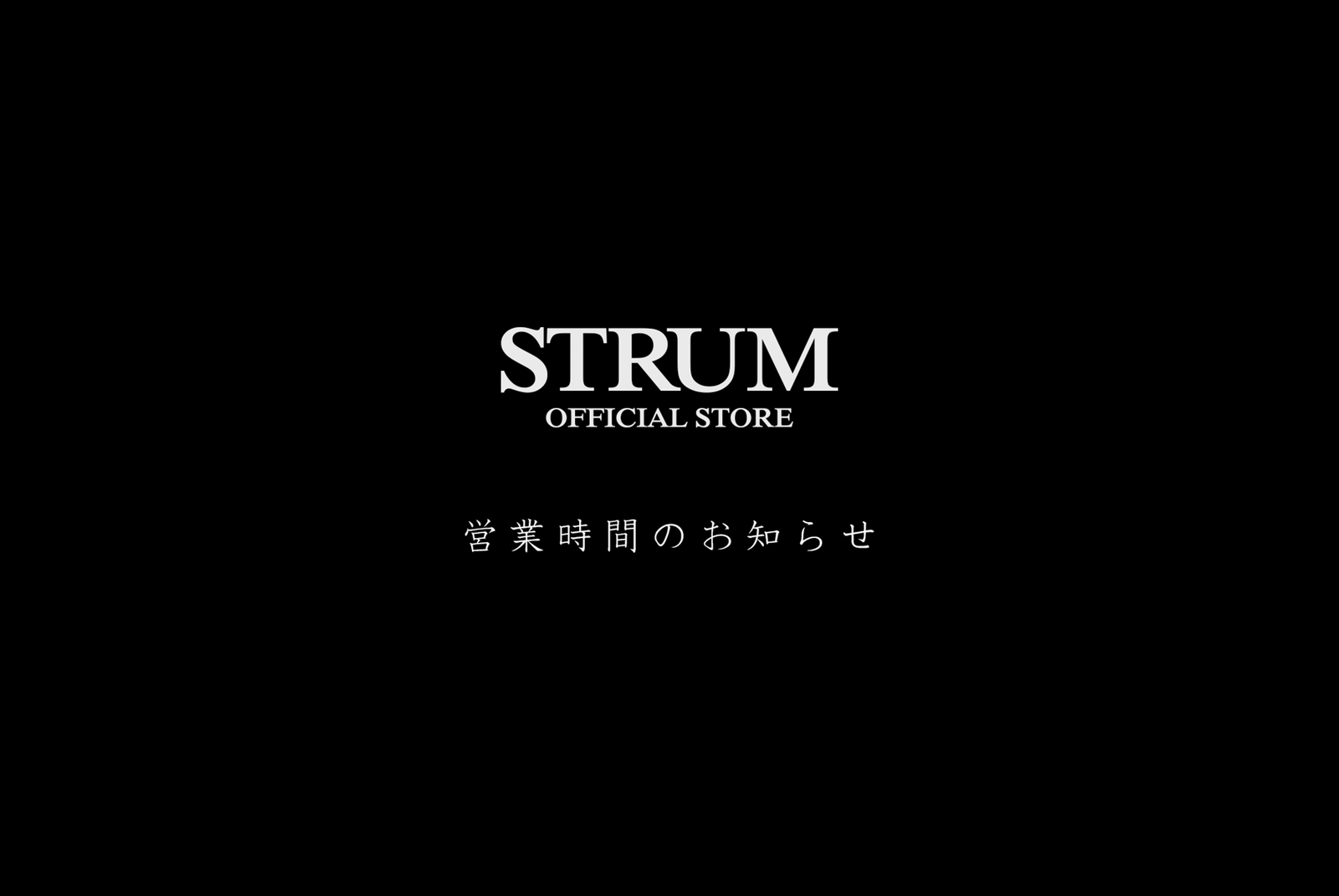 Thank you for using STRUM OFFICIAL STORE.
This is a notice of the year-end and New Year business.
Both over-the-counter and online store shipping operations will be open according to the following schedule.
December 26th (Sat) Normal business
December 27 (Sun) Normal business, online store shipping last day
Closed from December 28th (Monday) to January 6th (Wednesday)
January 7th (Thursday) Normal business start / Online store shipping start
* Orders from the online store are accepted as usual.
We apologize for any inconvenience caused to customers who are planning to visit our store, and thank you for your understanding.
2020 was a turbulent year, but it was a year of challenging new challenges such as the start of the official YouTube channel, the full renewal of the WEB store, and the announcement of the denim collection next season.
We would like to express our sincere gratitude to many people for their orders.
We would like to thank many people for their cooperation in charity.
We will continue to make products and maintain the same attitude in 2021, so we look forward to working with STRUM.
We hope you all have a good year!