Price revisions for standard products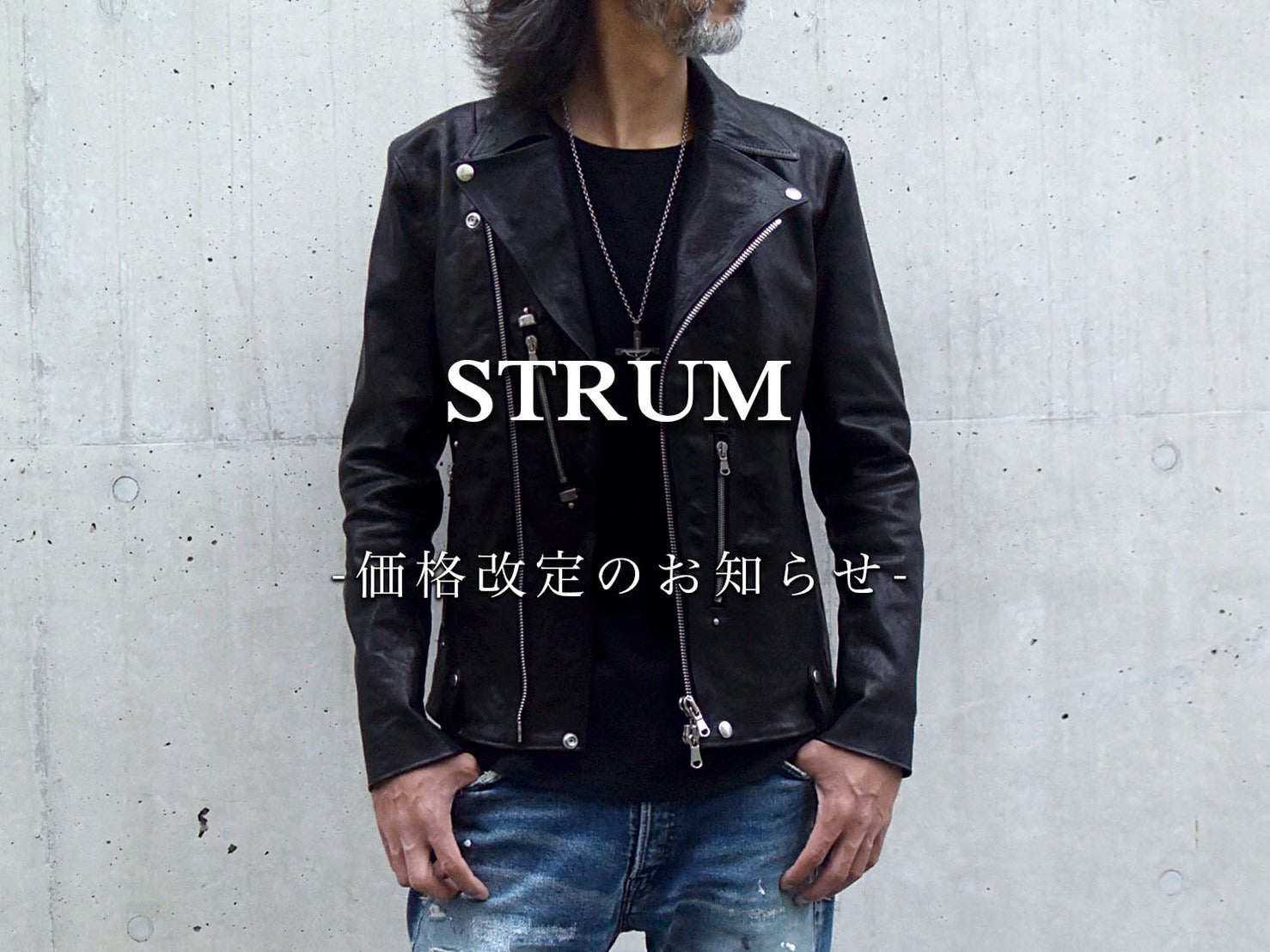 Due to the steep rise in raw material prices and overhead costs, we will be raising the prices of the following subject products effective August 27, 2022.
We apologize for any inconvenience this may cause, and ask for your understanding and understanding.
We will strive to maintain and improve the quality of our products and provide products that satisfy our customers.
We appreciate your continued patronage and look forward to your continued support.
Products
LEATHER
STL066-01 Suede Horsehide "DEVINE" Double Riders Jacket
STL067-03 Full tanning Japan Calfskin Burning dyed - Product burning dyed SPEEDER Double Riders Jacket
STL067-04 Full tanning Japan Calfskin Burning dyed - Product Burning dyed FEVER Single Riders Jacket
STL064-01 Full tanning Pit tanned Shrunken horsehide SPEEDER Double Riders Jacket
STL064-04 Full tanning Pit tanned Shrunken horsehide SLATER Single rider jacket
STL064-05 Full tanning pit tanned, shrink horsehide HI-FLYER Double rider jacket
STL061-01 Japan calf suede SCARS Long sleeve shirt
STL061-06 Japan calf suede RUST overcoat
JEANS
STJ001-TS01 12.5oz organic cotton stretch denim TIGHT JOE tight straight one wash - INDIGO
STJ001-TS02 12.5oz organic cotton stretch denim TIGHT JOE tight straight used - INDIGO INDIGO
STJ001-RS01 12.5oz Organic Cotton Stretch Denim 1977 Regular Straight Used - INDIGO
STJ002-TS01 11oz Organic Cotton Stretch Denim TIGHT JOE Tight Straight One-wash -. BLACK
STJ002-SN01 11oz Organic Cotton Stretch Denim SKINNY JOHN Skinny One-wash - BLACK
STJ002-RS01 11oz Organic Cotton Stretch Denim 1977 Regular Straight Used - BLACK
■GOODS
STG044-01TAS STRUM × T.A.S Full Tannin Pit-Tanned Shrunken Horsehide Shoulder Bag
STG041-01 Japan Cowhide Tanning Soft Natural Grain Finish TOECUTTER 2 Riders Neck Warmer
STG026-04 Full Tanning Steer Shoulder Narrow Belt
STG026-04C Full Tannin Steer Shoulder Cross Custom Narrow Belt
SILVER
STS001-03 Cross necklace (driftwood finish / mirror polished)
STS003-01 Cross necklace (white bone finish & mirror polished)
STS001-08 Tiny cross necklace
STS001-04 Wallet chain (driftwood finish)
STS004-01 Cross necklace ( Driftwood / sandblasted / black rhodium plated)
STS001-05 Carabiner key chain (Driftwood)