2023.05.06 Release.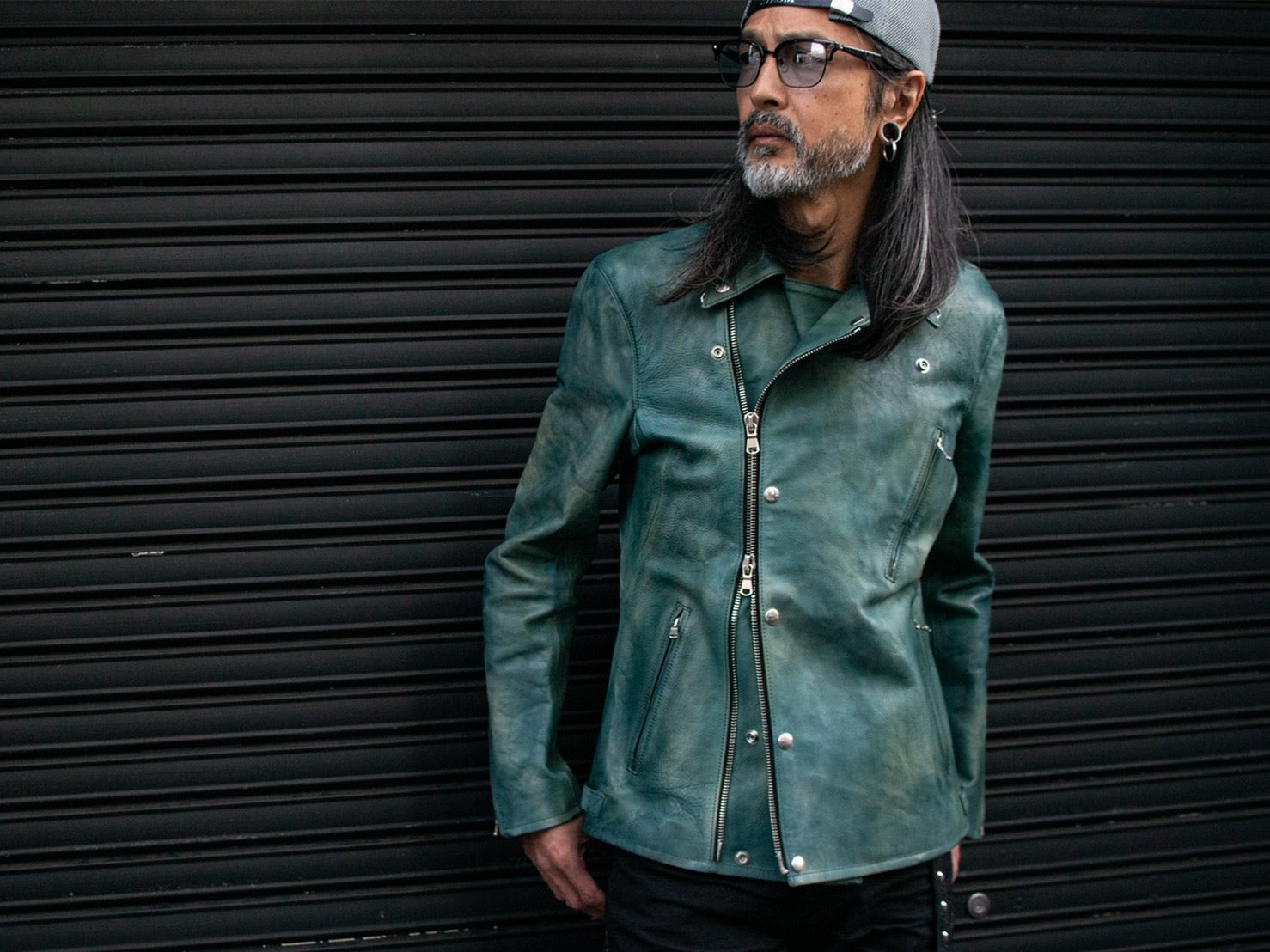 STRUM"
2023 SPRING / SUMMER
"CHOOSE LIFE"
We are pleased to announce the arrival of new products.
The new OVER ROAD from the "Burning dyed - product combustion dyeing" series, which represents STRUM, is now in stock.
The 2023 S/S is sold out at this arrival.
You can purchase atFLAGSHIP SHOP,direct online store, andnationwide dealersfrom May 6 (Sat.) at 12:00 pm.
Burning dyed
New color BEER GREEN
The new color "BEER GREEN" is dyed yellow once, and then dyed green again. By dyeing twice, it looks as if it has been worn from the beginning.
STL067-07
OVER ROAD
Double riders OVER ROAD is made in a pattern that emphasizes comfort in everyday wear by minimizing shoulder slopes and back climbs.
The typical shape of a leather jacket originally made for riding a motorcycle is reconstructed, and a neutral pattern is created with an emphasis on comfort as street wear.
Snap buttons are placed on the front, allowing the jacket to be roughly secured with snap buttons without having to close the zipper.
The item is tailored to be as simple as possible by concealing the insects except for the front zipper.
FLAGSHIP SHOP FLAGSHIP SHOP Directly-managed online store Dealers Dealers nationwide You can purchase our products at the FLAGSHIP SHOP, online store, and nationwide dealers.
Please check it out.
---
STRUM Original Sticker"
present
STRUM Original Sticker" is a present for those who purchase at our direct-managed stores and on the web.
One sticker will be given per item purchased.

STRUM's first sticker.
STRUM Logo & Philosophy" and "I'm strummer" are on a set of two stickers that look like a mold of an amplifier.
The stickers are made of water-resistant and weather-resistant film, and can be used outdoors.

The stickers will be discontinued without prior notice as soon as they are gone.