2021 S/S "UNION" START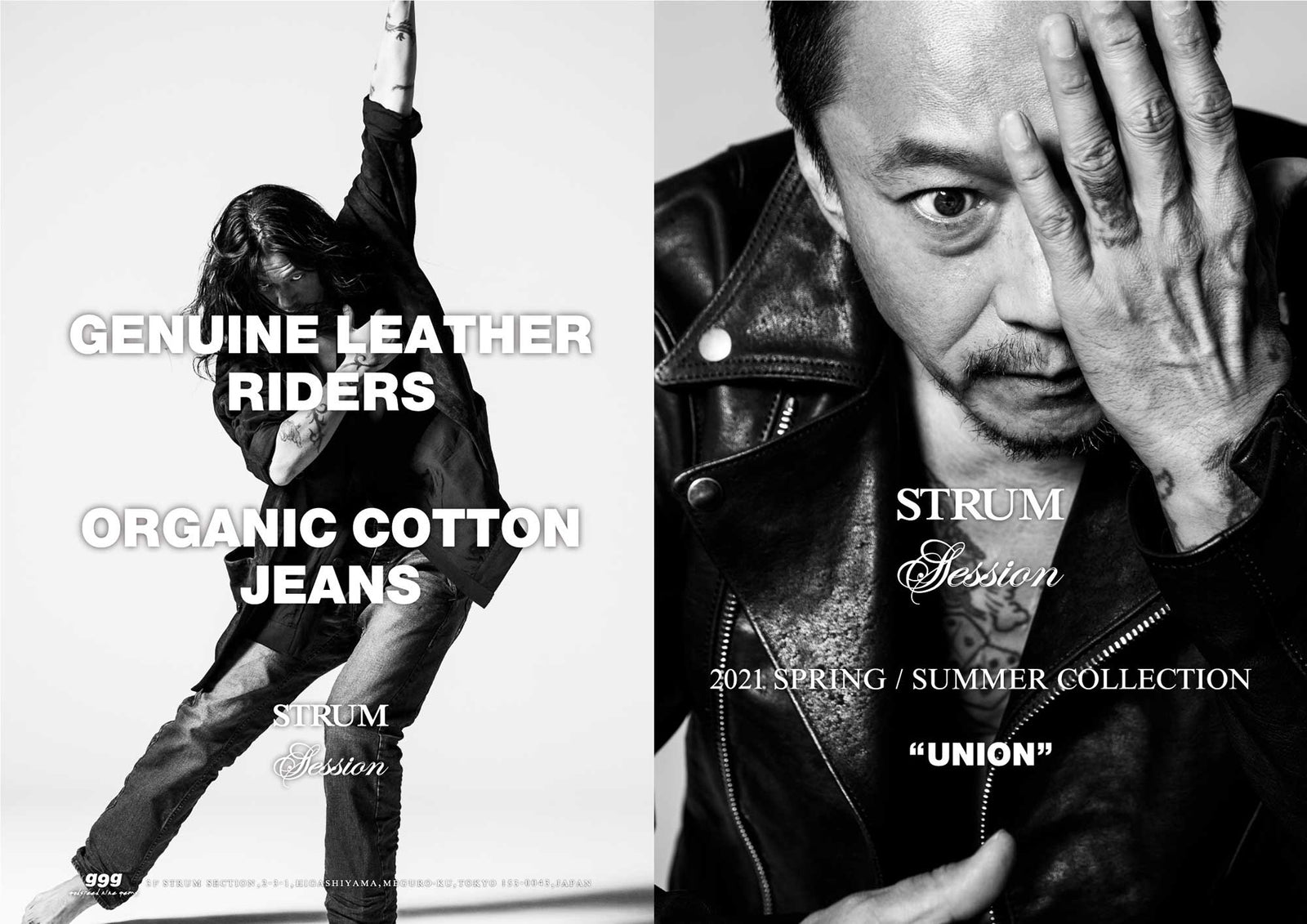 STRUM
2021 SPRING / SUMMER COLLECTION
"UNION"
Delivery has started.
At the same time, the look of the collection is fully released.
You can see it from the link below.
STRUM 2021 Spring / Summer Collection
The first arrivals are "RAVEN", which is a model that symbolizes STRUM, and "INDIE", which is made entirely of metal hook buttons without using fasteners.
This is the "Japan Calf Series" that uses Japanese domestic calf cowhide raw leather and chrome tanned leather in Japan.
From today, it is on sale at FLAGSHIP SHOP , directly managed online stores , and dealers nationwide.
Japan calf RAVEN Double Riders Jacket / BLACK
RAVEN is the standard for double riders, with an impressive double zipper and a gusset on the side to increase the range of motion.
By making the zipper on the pocket and cuffs inconspicuous, the double zipper on the front and the hook button stand out in this elegant model.
Japan calf INDIE Napoleon Riders jacket / BLACK
Napoleon type INDIE made by using all metal hook buttons instead of fasteners and buckles for the metal parts of the double riders jacket.
By using metal hook buttons instead of fasteners, it gives a stylish and sophisticated impression.
From now on, leather jackets, denim, fabrics, etc. will be in stock one after another.
We will inform you of the earliest information in the newsletter or LINE official account.
If you haven't done so yet, please register.
We have received many inquiries about the size of the popular "Pitful Tannin Shrink Horsehide Riders Boots".
We have listed the detailed dimensions on the item page, so please have a look.
As for the personal impression of the staff, "26cm" was just the right size for the staff with a foot size of 26.5cm. (Since the toes are made a little longer, I felt it was 27 cm larger)
Reservations will be accepted until 24:00 on Sunday, February 14th, so please do not miss it.