Limited to 2 stores BOXY IGGY / Burnyard processing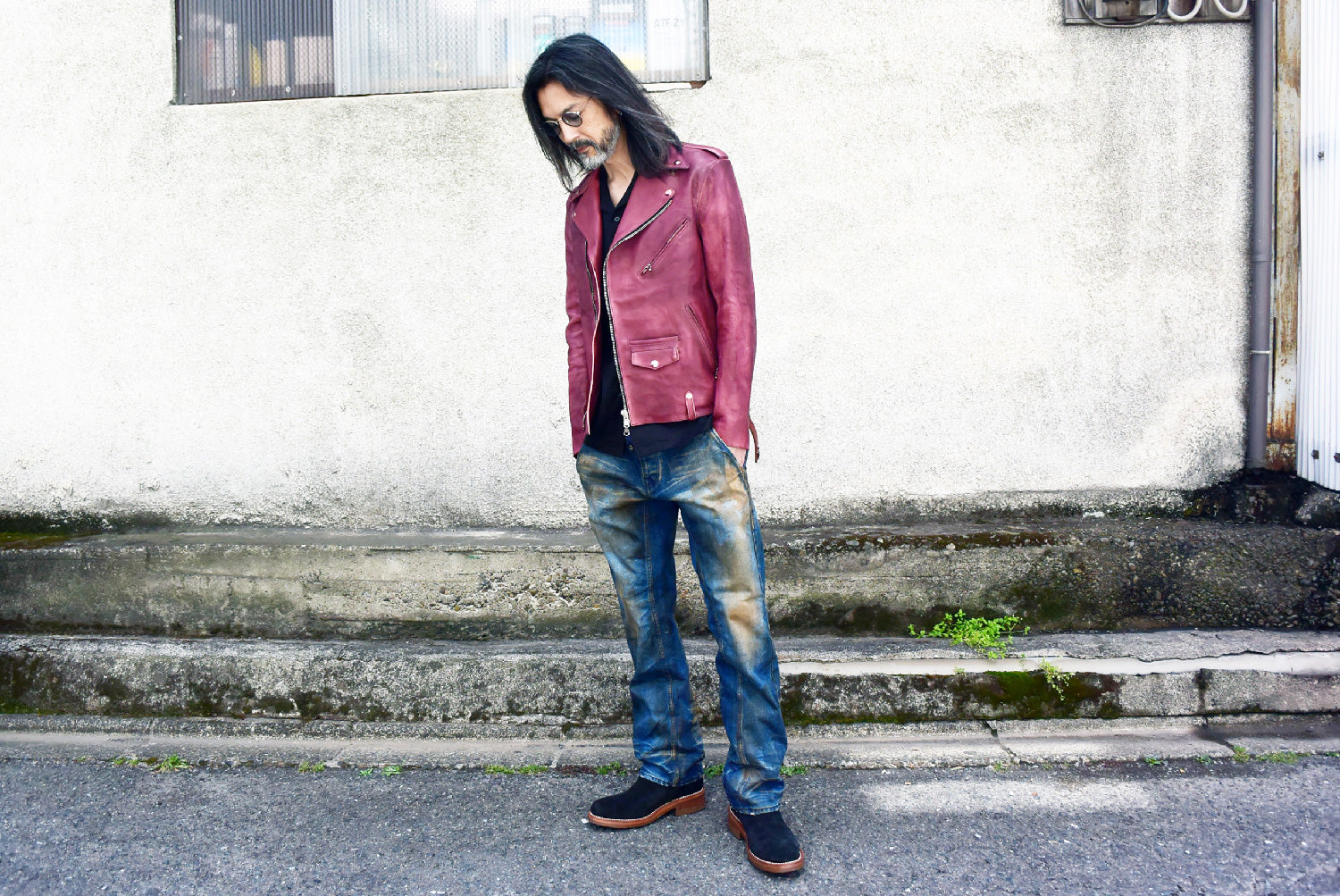 We have started selling the Burnyard processed version only at 2 stores, STRUM FLAGSHIP SHOP and Fukui CABANE.
Discovered in an abandoned house on the outskirts of California and actually preserved in the Levi's Archives in San Francisco, a process inspired by vintage jeans from the 1890s.
Expresses sunburn and dirt exposed to the sun while hanging on the door for a long time.
Coupled with the unique silhouette of BOXY IGGY, it is a product with a unique impact.

* Limited production of 10 pieces at each store.
■ CABANE sales page
https://www.cabane.jp/?pid=159459691
STJ001-BS01CA
■ Lot No. STJ001-BS01CA
Limited to 2 stores 12.5oz Organic Cotton Stretch Denim BOXY IGGY Box Wide Straight Burnyard Processing / INDIGO
■ Price: 47,000 yen (51,700 yen including tax)
■ Wear 30-34inch at 182cm / 65kg
Also, with the arrival of white bleached denim yesterday, the 2021 S / S has been fully delivered.
The 2021 A / W WEB advance reservation is "until 24:00 on May 5 (Wednesday)" , and you can see the full lineup of S / S and A / W at present.
Please take this opportunity to check it out.
--2021 A / W Advance Reservation Meeting -
■ ONLINE STORE
[DATE] From Saturday, April 10, 2021 12:00 to Wednesday, May 5, 24:00
* There are only a few left until the end
At the same time, an introduction video of items that are accepting pre-orders is being released on the STRUM YouTube channel "I'M STRUMMER !!".
If you have any questions about wearing comfort or materials, please do not hesitate to contact us by email, phone or LINE.
■ LEATHER
■ JEANS