STRUM style sneaker coordination feature! Here are some outfits using the latest BLACK REVOLT 2.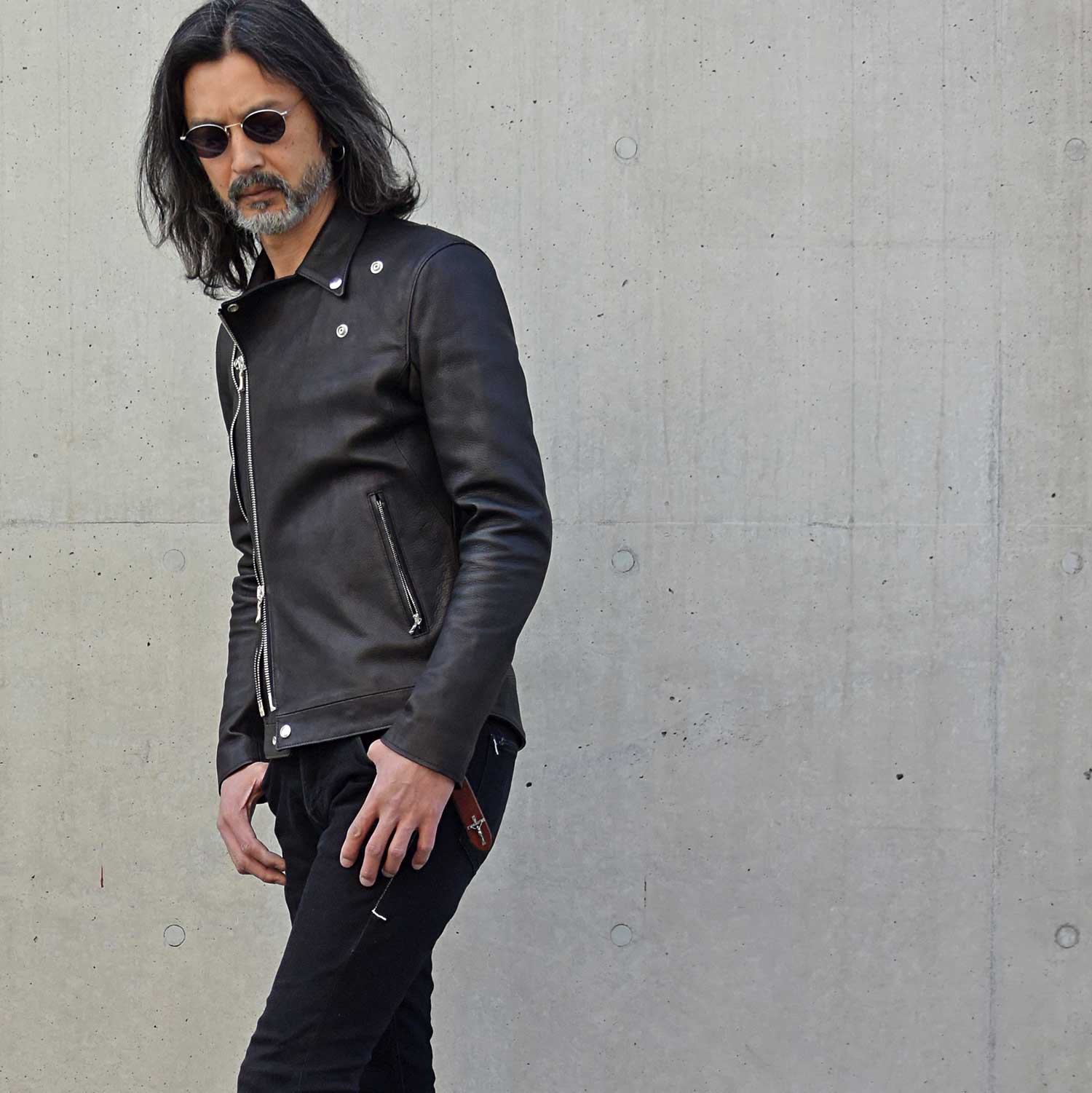 What are the tips for matching sneakers?
Sneakers are an essential item for men's coordination as an adult sports-mix style.
There are also tips on how to match them with the right items for the season and bottoms.
In this issue, we focus on the latest "BLACK REVOLT 2" and introduce tips on how to wear them.
Tips on how to dress up ①: Setting the length to match the height of high-cut sneakers is a good idea.
Sneakers are usually low-cut, but STRUMMER, who is used to boots, will find it easier to start with high-cut sneakers, and the center of gravity on the feet should make it easier to achieve balance.
The silhouette can be cleaned up by adding an inner cut and sewn-in sweater, which raises the waist and creates a sleek silhouette.
Baggy with a tapered hem: GRAND BUGGYWhen wearing baggy with a tapered hem, please pay attention to the length like this. The key to a successful combination is to roll them up to ankle length so that they don't lean over.

Dressing tip (2) Use black throughout, but include techniques to keep it from looking plain!
This is a smart, urban look that combines not only sneakers, but also outerwear, tops, and sunglasses, all in black.
While the overall color unification of the outfit looks sophisticated, it tends to look plain. However, by fully closing the front zip of STRUM's classic double rider RAVEN, the characteristic double zipper that lines up vertically accentuates the coordinate and creates an extremely fashionable outfit.
The jeans' hem is made to sag to eliminate the difference in thickness between the calf and ankle, and the ALL BLACK sneakers on the feet unite with the jeans to create a leg-lengthening effect.
Dressing tip (3) If you play with tops, bottoms and sneakers should be simple
If you are going to coordinate mainly with JOEY, a leather jacket that has experienced the burning of STRUM's pronouns, and play with coloring, choose bottoms and sneakers that are as simple as possible. The ironclad rule of adult coordination is to use additions and subtractions depending on the matching tops.
Sweatpants with a soft texture and an exquisite silhouette that is neither too thin nor too thick, as well as a ribbed hem for a sleeker length, are a perfect match with sneakers.
When the weather warms up a bit more, you can leave the hems loose and show off your ankles for a more flirty look.
Enjoy Fashion!
STRUM STAFF Ryoko
Model: 178cm/55kg ・182cm/65kg
STL045-09 ( size M)
STL069-02 ( size M)
STL067-02 (size L)