COORDINATE 2021.2.19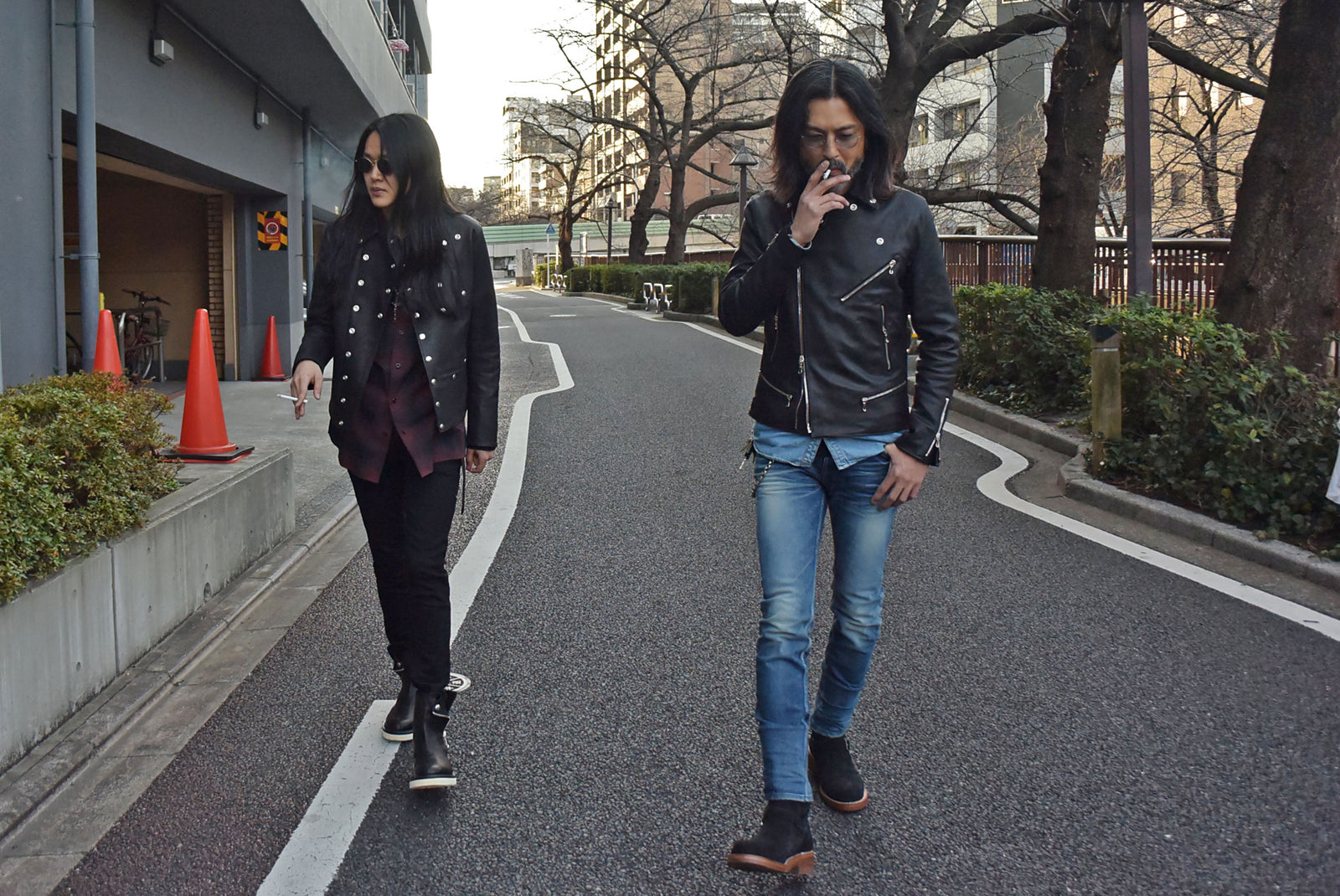 Casual coordination using leather jacket + boots.
"Casual black style " that tightens the outfit with a stylish and cool impression and makes the edge work
This time, we will introduce the dressing and points centering on the leather jacket that has just been RESTOCKed and the characteristic "INDI".
Coordination tech ①: The front of the check shirt is intentionally closed for an accent effect!
Check shirts are an excellent item that works as an accent to your outfit in this season when calm colors are the main axis.
There are various ways to incorporate such a check shirt, but this time it is recommended to fasten the button. Due to the design of the leather jacket worn on the top, the accent effect is a little insufficient when the front is open, so I dare to close it.
The check shirt you chose also has a black base, so it doesn't give a floating impression, and it has the advantage of being easy to incorporate. If you want to make a difference in winter outfits, why not give it a try?
"INDIE" that has the elegant luster, elasticity, softness, and lightness that represents STRUM
It features a design that is reminiscent of a Napoleon jacket made by using all metal hook buttons instead of fasteners and buckles for the metal parts of the double riders jacket.
With a silhouette that is slightly more spacious than conventional riders, you can change the impression by opening and closing the metal hook button on the front.
Coordination tech ②: The bottom that matches the leather jacket with the design is simple and promises a beautiful silhouette
If the leather jacket that is the main part of the coordination is unique and has a design, it is the basic basis of adults to simply subtract the material and silhouette.
Therefore, this season's new standard STRUM "denim" plays an indispensable role.
Using straight yarn of organic cotton from Turkey, the pants with one wash and three-dimensional processing have an outstanding silhouette and are simple, but they do not overdo this coordination and do not overlook it, and bring a good distribution margin like an adult ..
Coordination Tech ③: Mode Face Riders Let's put together a coordinate with chic monotone with enhanced sophistication at the feet of the boots
Riders boots with such a mode face, which is also boney and has a glossy finish, can produce more sophisticated feet instead of the rugged atmosphere of the past.
If you're looking for a chic yet casual monotone style, don't forget to open the side zips loosely to make your feet "riders" and add some playfulness.
Enjoy Fashion!
model
178cm / 55kg