STYLING 2020.11.21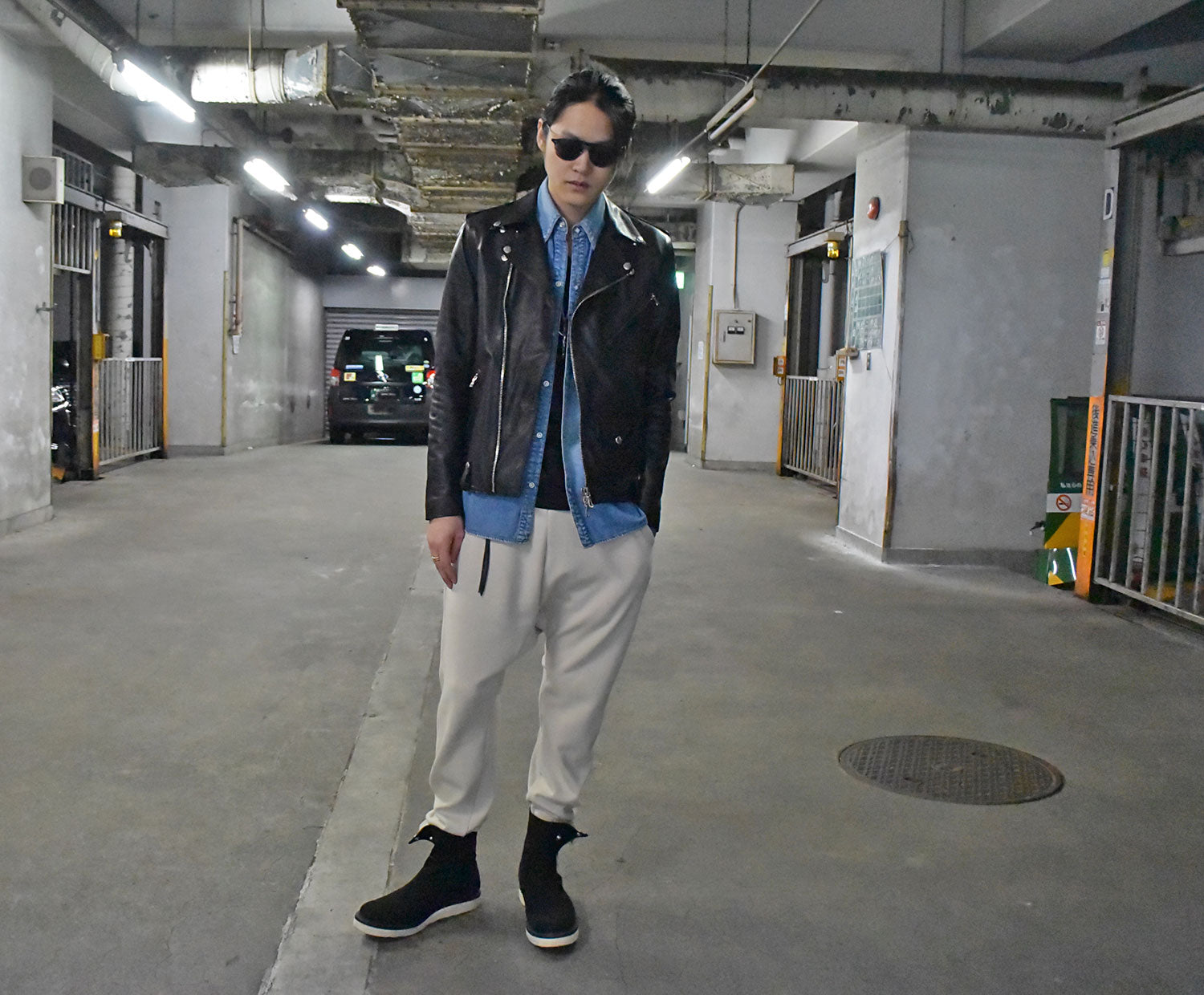 Styling using sweatpants.
"Sweatpants" that gained citizenship as a real clothes after athleisure became one of the fashion trends
From STRUM, we will release and introduce Saruel pants that are soft and familiar to the skin with velor processing.
The bottoms made of sweat material create a loose atmosphere with a nice feeling, and are effective for finishing the styling and effortless coordination.
The combination of sweatshirts, which makes it difficult to see the boundary between loungewear and streetwear, is sharply tightened with Sarouel-type sweat pants, and the layered tops make it familiar to the city.
In order to dispel the feeling of sweatpants in the room, match the items to be matched with the texture of the tie.
Especially with leather and denim, the difference in texture can create a feeling of going away at once.
Ivory sweatpants in sweet and soft shades are perfect for elegantly finishing sporty styling.
However, it is easy to get a blurred impression, so don't forget to add black to the leather jacket, inner cut-and-sew, and boots to tighten the impression.
Also, if you add a "collar" to your denim shirt, you should calculate that the styling will look good!
"JOEY" Double Riders Jacket with a semi-glossy and moist texture
After tanning while adding OIL with an emphasis on flexibility, the same amount of OIL is added and dyed, resulting in a semi-glossy and moist texture.
Horse leather has more scratches than cow leather, and when dyed leather, radial unevenness peculiar to horse leather appears.

By matching the sweatpants with your usual styling, you can complete a casual styling.
Effortless coordination that combines a hard image leather jacket style with rough and sporty items of sweatpants is a haze that looks fresh and stylish. Please try it.
Enjoy Fashion!
model
178cm / 55kg