STYLING 2020.11.26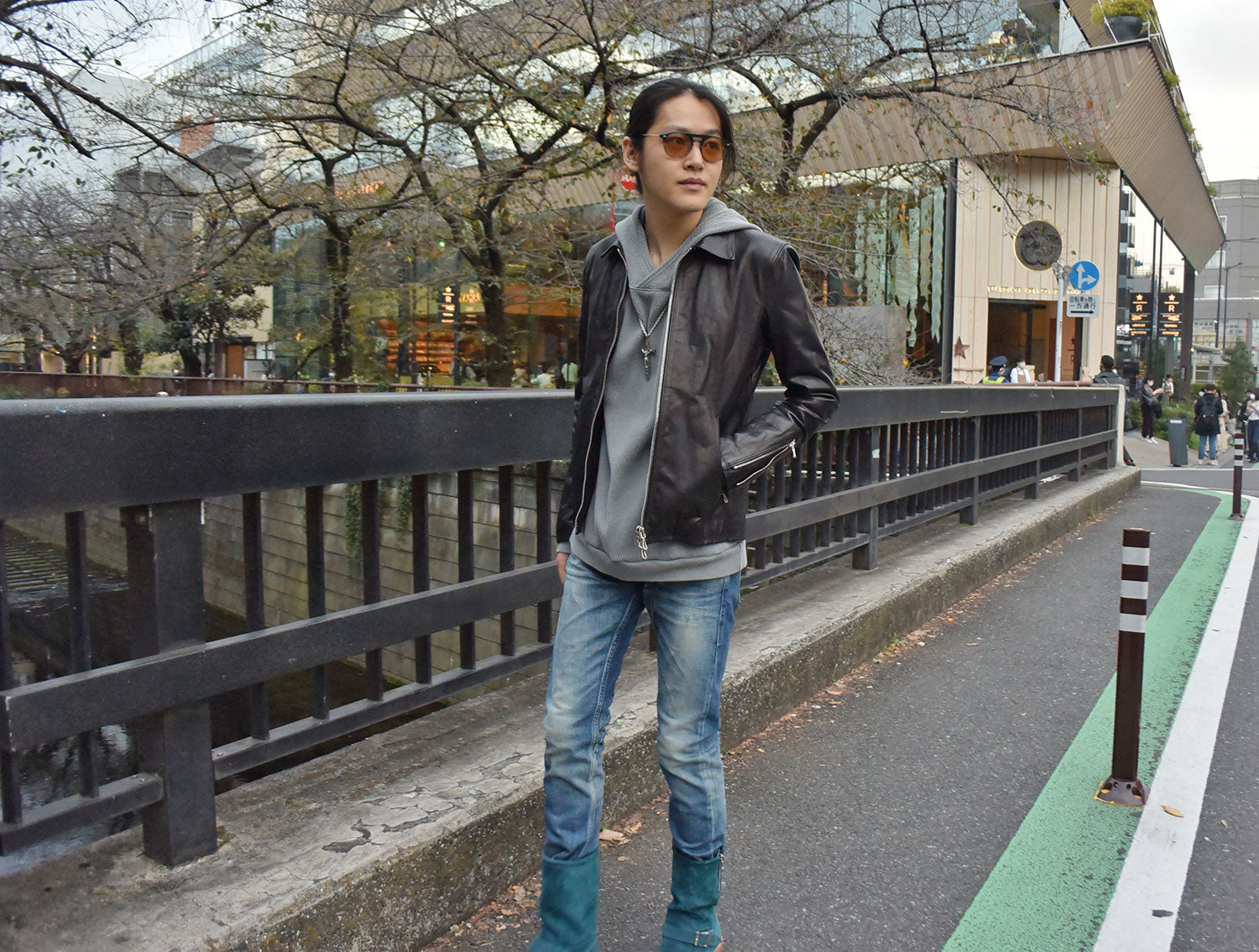 Classic styling using leather jacket + denim pants + hoody.
It is a classic item in men's fashion, and in casual styling, it is no exaggeration to say that it is the king "leather jacket + denim pants + hoody".
If you remove too much from the standard coordination, you may fall into "normal" or "bad".
If you dress it well, we will introduce how to dress high-potential items that will add a wide variety of impressions.


Do classic coordination point ①: Spice up with small items
Keeping the sweat hoody out, you can wear sunglasses with colored lenses to enhance the feeling of yancha so that you can get close to the image of stoic leather jackets and masculine jeans.
The cross necklace, which has a strong presence in the hoody where the inner occupies a large area, is used as the main accessory through the back of the hood in the STRUM style. This is a step up in styling! How to use.
De classic coordination point (2): The fading feeling of jeans makes winter tone-on-tone coordination expressive.
The discolored jeans from the knees to the thighs give a sense of unity with the tone-on-tone style with the light gray of the hoody, and the coloring matching with the boots at the feet is calculated as it is.
Don't forget to increase the manliness of the pale tone-on-tone with the strong texture of leather.
Single riders jacket x denim royal road coordination
A stylish impression by choosing a slender silhouette for denim to match the single type rider's jacket with a collar that gives a smart impression compared to the same leather jacket.
The oily feeling, unique elasticity, and matte luster give a great presence to the classic styling.

Do classic coordination point ③: Match items that have both individuality and cooperation at your feet.
The combination of slim-fitting blue jeans and blue suede engineer boots enhances the rock mood while aiming for a position that is neither too textured nor too bad.
As mentioned in (2), it has a sense of unity while being unique because it is matched with the denim pants.
Enjoy Fashion!
model
178cm / 55kg