COORDINATE 2020.12.12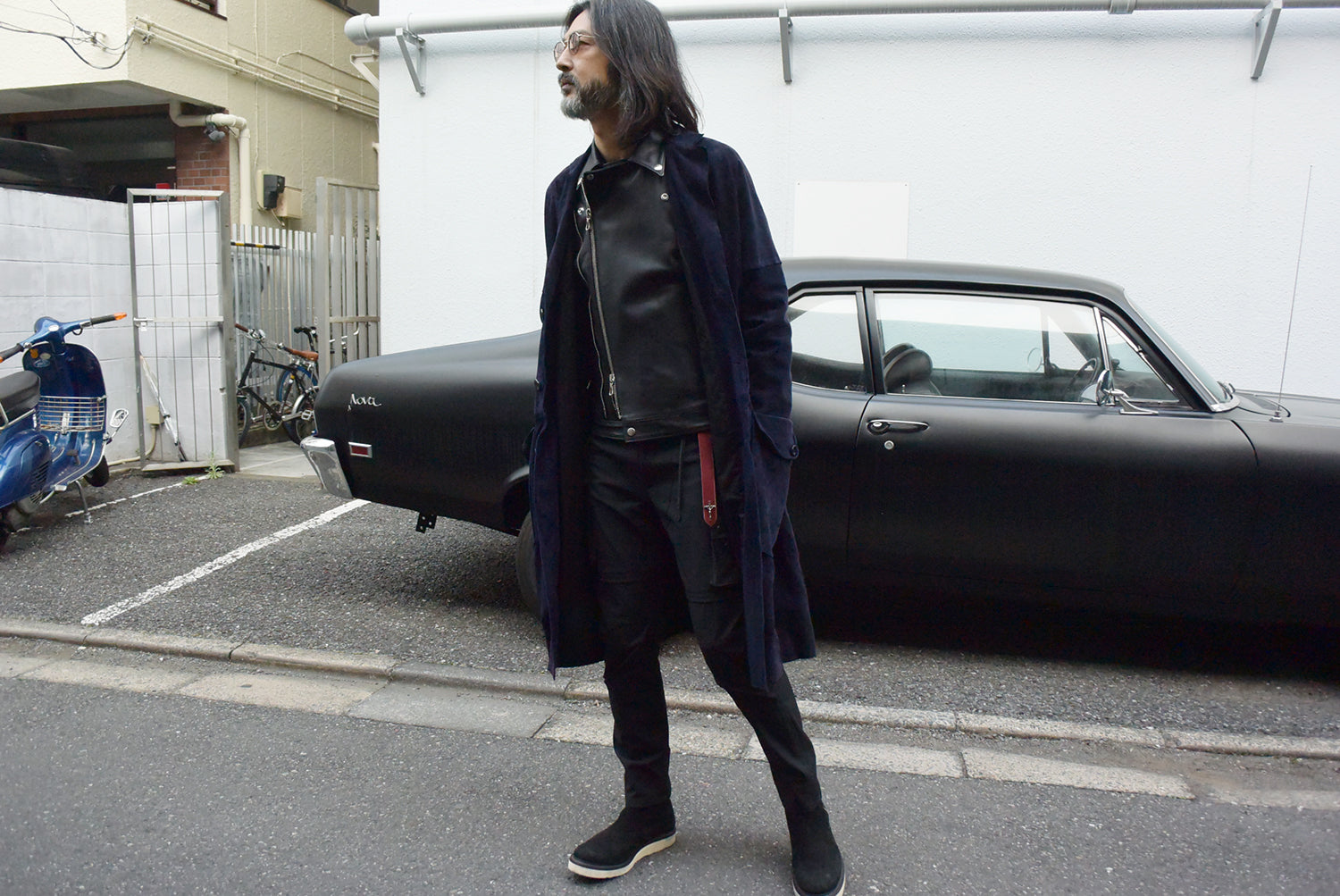 Autumn / winter coordination using a long dark purple coat.
"Dark purple coat" that emphasizes the charm of a mild man while creating an elegant and sophisticated atmosphere, and finishes the dress with an adult impression

Although I feel the hurdles of incorporating it compared to the orthodox colors such as monotone and navy, if it succeeds, it is an item that can realize coordination with a sense.
This time, we will introduce an oversized deep color suede coat.
Dark purple coat coordination tech ① : Stylish expression of dark purple coat coordination centered on black leather jacket and black biker pants
The combination of inner and bottoms in black is effective if you want to express the style of the coat in a stylish way by making it sharp with the axis of the outfit.
Regardless of the style, silhouette, and length of the long coat, you can create a neat outfit and achieve the sophisticated look you want.
The surface leather and suede express the difference in texture, and the calf suede shades give an impression of luster.
Dark purple coat coordination tech (2): Use burgundy accessories to add luster and rank up your coordination!
Add luster by using accessories such as Gandhi's belt and sunglasses scheduled to be released next year. It is also a point to add burgundy color to black + dark purple.
A cloth is attached to the tip of the belt, which can be glimpsed from the hem of the long coat, so be careful about the coordination in every detail.
RUST (last) made in oversize that can be worn over riders with a smooth and elegant texture that does not seem to be suede
The sleeves are dolman sleeves that give you plenty of space, and you can feel the nostalgia of a vintage coat.
This time, it's a deep purple that is close to navy.

Dark purple coat coordination ③: Sporty boots create a light and fluffy look at your feet.
Black biker pants with bottoms set so that it doesn't feel too textured, and rubber soles that match your feet are ◎
Don't forget to show the trend of "Hazushi" in only one place and wear it in a forested style.
Enjoy Fashion!
model
182cm / 65kg