Black Codes Special!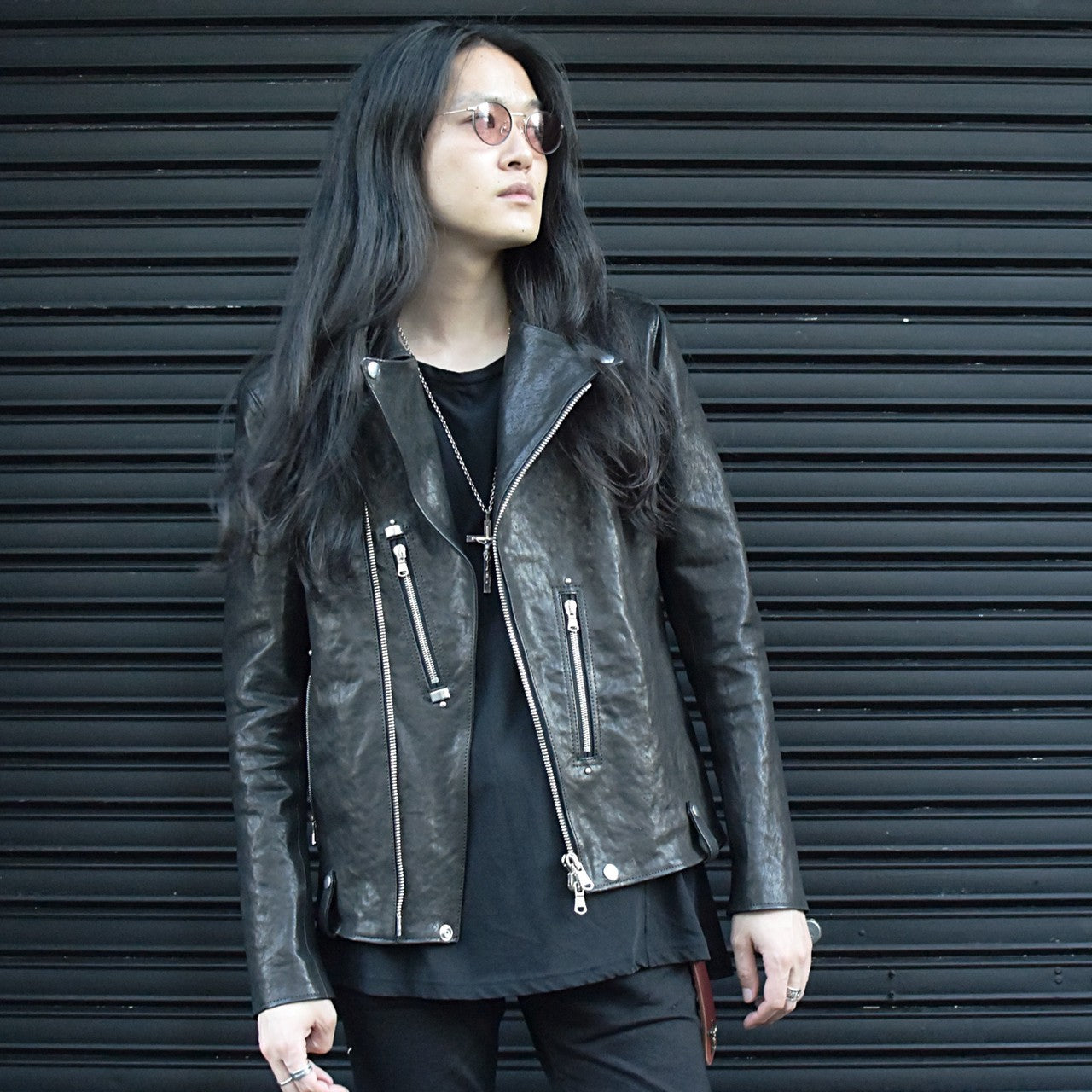 Three black men's outfits that can be worn now and can be used in the fall
Black is the darkest of all colors, and depending on how it is worn, it can give a heavy and drab appearance.
Black is the darkest of all colors, and depending on how you match it with other colors, it can look heavy and drab.
Here are some tips and techniques to make your black coordination look stylish!
Coordination 1: Accentuate the black coordinate with a splash of color
If you want to differentiate a black coordinate in an easy-to-understand manner, a color accent that adds a touch of coloring is effective. Interjecting a color lighter in tone than black into a heavy look will give it a lightness, and combined with good use of color, it will make the coordination look much more complete.
As in this coordination, a relatively dark and familiar color such as burgundy can be inserted to create a clever coloring with little difference in light and dark tones.
When adding color, it is recommended to use small accessories. From belts, bags, and scarves, shoe items such as sneakers can easily be used to accentuate the color.
Coordination #2: Showing skin to give the outfit a bit of flair
To add variety to a black coordinate that tends to look flat, it is effective to show some skin in key areas to give the outfit a bit of edge. Especially in summer, this can kill two birds with one stone, as it also creates a cooler mood at the same time.
Typical points for showing skin to make a black coordinate look stylish are the neck, arms, and ankles. Around the neck, it is recommended to wear a T-shirt without a tight neck or to open the buttons of a shirt.
Around the arms, short-sleeved tops and rolled-up sleeves are effective.

Coordination 3: Create contrast by combining different materials
Even if all the items worn are black, you can create a contrast in texture by combining different materials. Even a black coordinate that at first glance may seem manneristic can create a contrast with a sense of professionalism by changing all the materials used for the innerwear, outerwear, bottoms, and other clothing items.
A smooth and silky cotton T-shirt and a printed long cardigan with an uneven pattern complete the expressive coordination. The use of leather sneakers on the feet of jeans is an easy way to show off the different materials.
Enjoy Fashion!
Model: 178cm/55kg
SNS
instagram: https://www.instagram.com/strum_official_store/
Twitter: https: //twitter.com/STRUM_OFFICIAL/
YouTube: https: //www.youtube.com/c/STRUMCH
TikTok: https://www.tiktok.com/@strum_official
LINE: https://lin.ee/JhEOnlg
500 yen coupon will be given to those who register on LINE!
STRUM FLAGSHIP SHOP
2-3-1 Higashiyama, Meguro-ku, Tokyo 153-0043
STRUM SECTION 1F
03-6303-0696
12:00-20:00 Closed on Wednesdays
https://strum.jp
STL064-05 ( size M)
STL045-07 (size L)
STC144-02 (size M)
STC147-02 (Size M)
STJ002-TS05( Wear size 30")
STJ004-EP01 (Wearing size 28 inches)
STJ002-SN01 (Wearing size 30 inches)
STB006-01( Wear size 27cm)
SSB001-01( Wearing size US9)