What is the trick to make oversized outfits look stylish?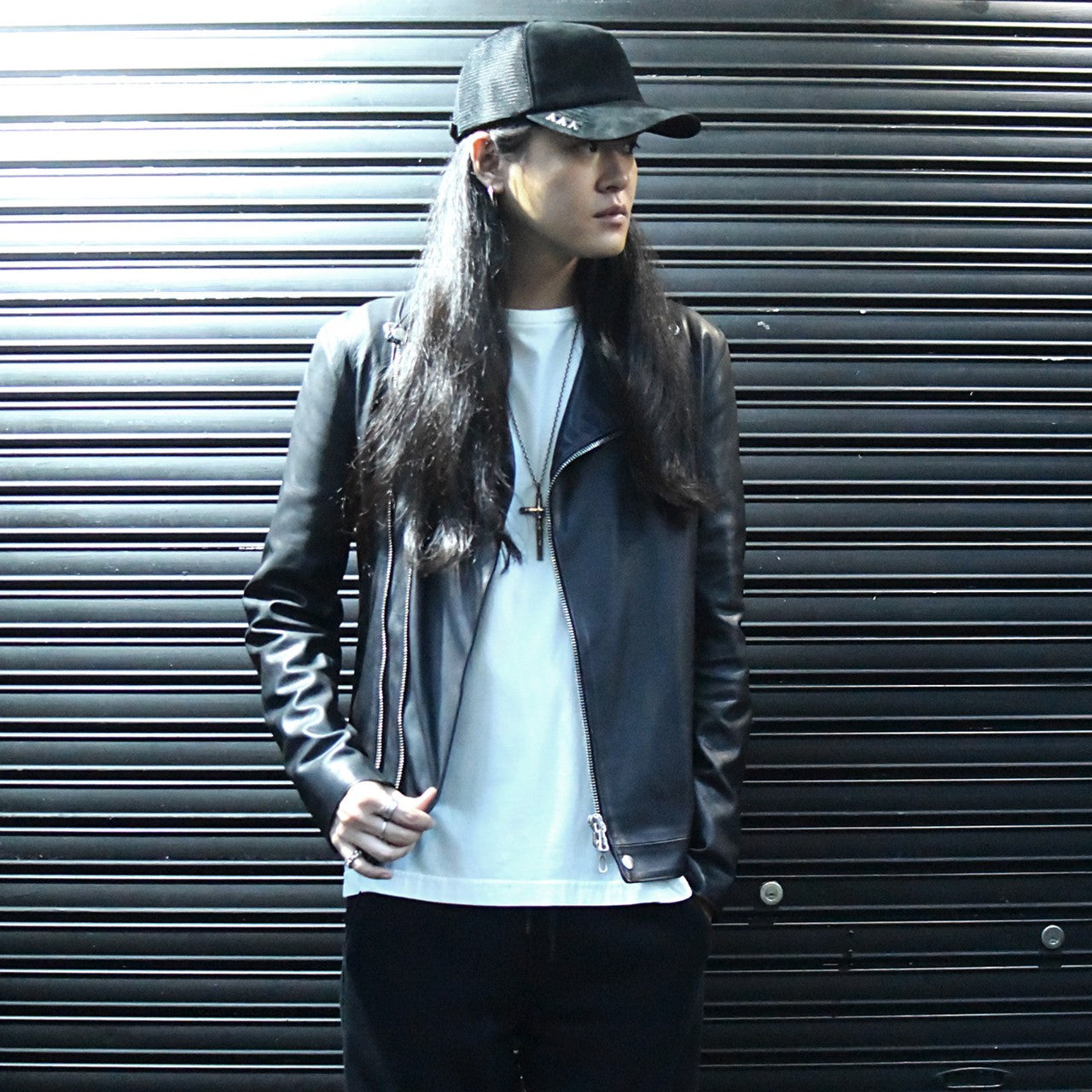 Simply sizing up is not enough to create the fashionable oversized look!
When creating an oversized outfit, the silhouette is what you need to be aware of. Be aware that easy item choices, such as simply sizing up your regular clothes, have disadvantages, such as creating an imbalanced overall look and making you look unstylish.
In this issue, we focus on oversized outfits and introduce tips on how to coordinate them well!
Dressing Tips 1: Combine oversized outfits with a monotone color scheme
One of the characteristics of oversized clothing is that, for better or worse, its presence increases dramatically. In other words, one wrong move can make you stand out from the crowd, but a quick and easy way to avoid this is to combine your outfit with a monotone color scheme.
By combining everything from tops to bottoms, shoes, and accessories in white, black, or gray, you can create a sophisticated outfit with a sense of unity. This is one of the strategies for oversized outfits by adults.
Dressing Tip #2: If you want to incorporate oversized clothing into an adult coordinate, choose a piece that is not too oversized!
If you want to wear oversized clothes as an adult, you should pay more attention to the balance of the silhouette so that you do not look childish. Rather than a top that is made of a taut material with the shoulder line dropped significantly to create a fuller body width, an oversized top that falls just a little below the shoulder line and has a natural feel to it is the best choice.
This top can easily be worn with slim skinny denim, which is a standard bottom, to achieve a modern look. Another important point is to avoid choosing a top with a neck that is too tight.
Dressing Tip #3: Differentiate your coordinates by making the shirt oversized.
Try to differentiate your coordination by wearing an oversized shirt that is more mature and neat than an oversized T-shirt.
You can choose an item with a simple design and give it a twist with the silhouette and the way you wear it, or you can make it more unique with a long, shiny, oversized shirt as shown in this coordination. For gimmicky items, it is also smart and stylish to wear it alone.
It is also a good idea not to roll up the arms or tuck in the shirt to take advantage of the shirt's stooping silhouette.
Enjoy Fashion!
Model: 178cm/55kg
SNS
instagram: https://www.instagram.com/strum_official_store/
Twitter: https: //twitter.com/STRUM_OFFICIAL/
YouTube: https: //www.youtube.com/c/STRUMCH
TikTok: https://www.tiktok.com/@strum_official
LINE: https://lin.ee/JhEOnlg
500 yen coupon will be given to those who register on LINE!
STRUM FLAGSHIP SHOP
2-3-1 Higashiyama, Meguro-ku, Tokyo 153-0043
STRUM SECTION 1F
03-6303-0696
12:00-20:00 Closed on Wednesdays
https://strum.jp
STL045-02 ( size L)
STC113-01 (size M)
STC144-02 (size M)
STC115-03 (size M)
STC145-02 (Wear size M)
STJ001-TS02( Wear size 30")
STJ002-TS01 (Wear size 30 inches)
STB006-01 (wear size 27cm)
SSB001-01 (Wear size US9)
STB007-01 (Wearing size 28cm)